Use custom signage to direct, identify, and promote.  Available in a wide range of colors, sizes, materials and designs.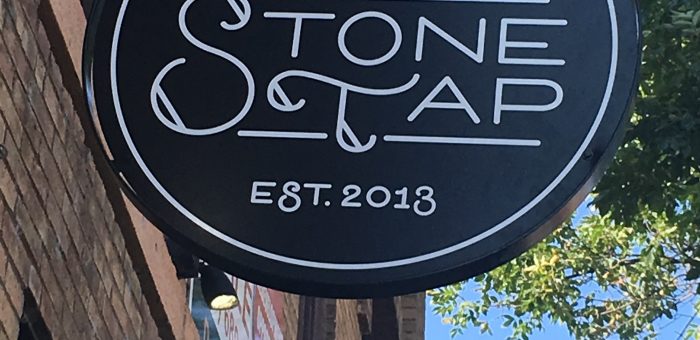 When Stone Tap, a craft beer bar and restaurant in downtown Hudson, lost their outdoor sign in a wind storm, they turned to Engravers Connection for a new one.  Engravers Connection was able to provide a printed sign.  They also worked with a metal expert to design and build the structure that would hold the sign and  allow it to hang permanently outside the business.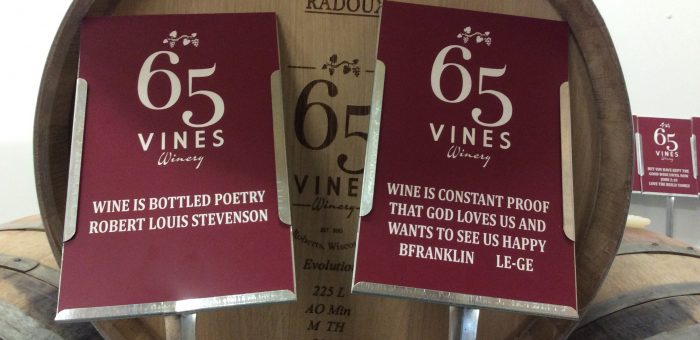 When Scott Andrzejczak and his wife started 65 Vines, located in Roberts, Wisconsin, they wanted to do something to promote their business and acknowledge their customers.  They decide to start an  adapt-a-vine program in which customers could buy a vine.  The customer was rewarded with a customized sign that identified the individual vine and the customer.